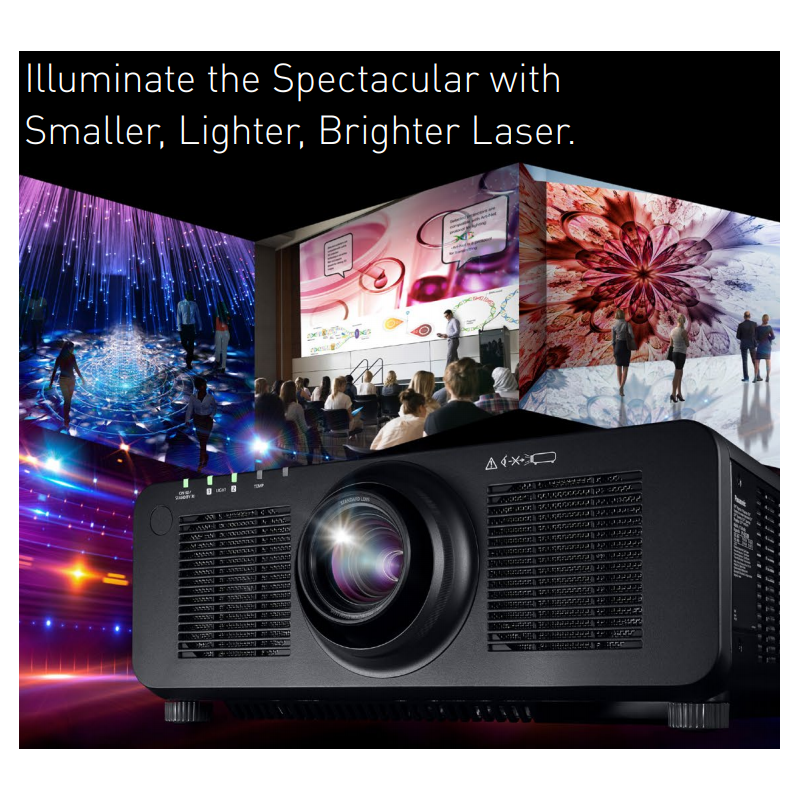  
Panasonic LASER Projektor PT-RZ120BEJ
Illuminate the Spectacular with Smaller, Lighter, Brighter Laser.
How the Game-Changing PT-RZ120 Can Revitalize Your Success
The 12,000 lm*1 PT-RZ120 is a first among 1-Chip DLP™ projectors. Further refinements to our high-quality imaging technology and filterless cooling system result in uncommonly high brightness from a compact body. Expect vibrant, high-contrast pictures and consistent color uniformity across multiple screens courtesy 1-Chip DLP™ technology and dual solid-state laser light engines. Hermetically sealed optics contribute to 20,000 hours*2 maintenance-free projection, enhancing installation flexibility in elevated positions such as museums, auditoriums, university halls, and even larger, brighter environments.