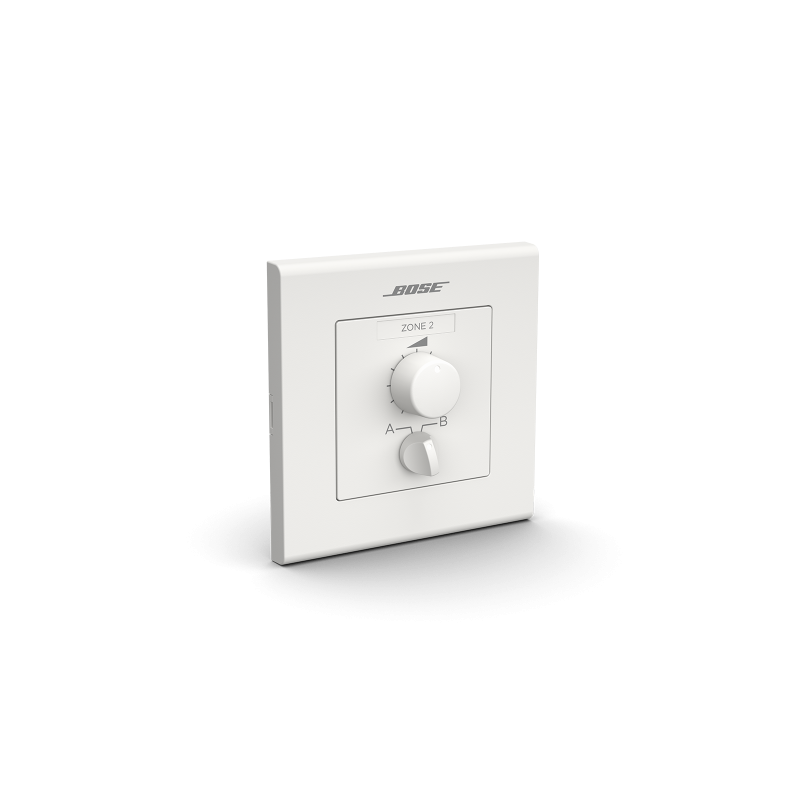  
Bose ControlCenter CC-2 zone controller
Bose ControlCenter CC-2 zone controllers provide volume and A/B source selection for FreeSpace® and ControlSpace® products.
SPECIFICATIONS
Connectors
2 RJ-45 connectors which allow daisy-chaining
Maximum Cable Length
FreeSpace: 2000' (610 m)
ControlSpace: 500' (152 m) shielded cable, 100' (30 m) unshielded cable
FEATURES
ControlCenter Series
The ControlCenter series is a set of remote controls for use with Bose FreeSpace® amplifiers, PowerShare amplifiers, and ControlSpace® processors. The three models offer volume control (CC-1), volume plus A/B source selection (CC-2), and volume plus A/B/C/D source selection (CC-3).
Custom Labels
Each zone controller includes a sheet of pre-printed labels, with two blanks for custom labeling.